Nicodemus Madehdou likes video games, but unlike some high school students who play instead of doing work, the 19-year-old high school senior has helped create an educational video game that is catching the attention of the White House. The New Foundations Charter High School student will present his mobile app game – Turbo Finger Swipe – to the White House, Congress and various community leaders Thursday as he, and the two California teens he works with as part of Jumpbutton Studio, were selected as
Entertainment Software Association LOFT
's Innovation Fellows.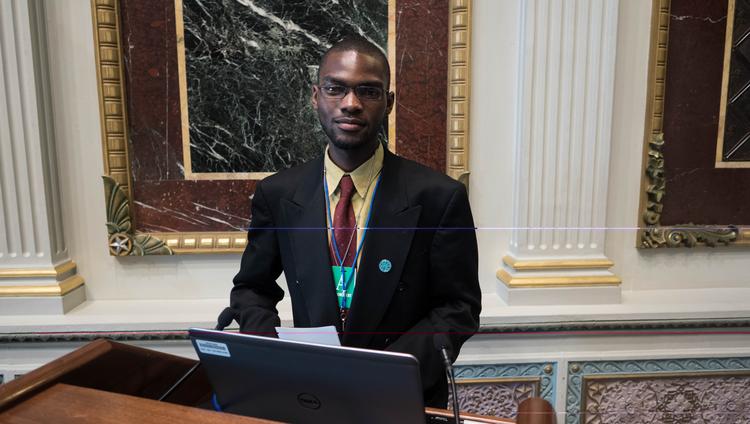 He is showing off a demo version of Turbo Finger Swipe, which Jumpbutton Studio aims to release for iOS and Droid devices by the end of the year, Madehdou said. The game presents missions for kids, as young as Kindergarteners, that involve swiping your finger. For example, one mission may ask players to swipe in a particular compass direction to identify a particular shape, like a square, in a certain amount of time. "We are unconsciously teaching kids their directions, while at the same time teaching them what shapes are and making it fun hopefully," he said. Madehdou is one of 20 minority youths who will present at the White House. "The ESA LOFT Video Game Innovation Fellowship underscores the fact that games are a valuable tool for positive change in our society," said
Rich Taylor
, senior vice president of communications and industry affairs at the ESA.
---
While Madehdou wished the trip to D.C. gave him a chance to meet the president, the game developer was excited about the "once in a lifetime experience," as well as the $1,000 grant an opportunity to attend E3, one of the world's biggest video game developer conference, in Los Angeles next year. The Northeast Philly native said Temple University is his top choice for schools next year, although he is interested in Drexel University, University of Pennsylvania and Philadelphia University too.
https://www.bizjournals.com/philadelphia/news/2015/10/22/white-house-philly-teen-madehdou-new-foundations.html